This year, our little Edie dressed up as a wee Owlet for Halloween.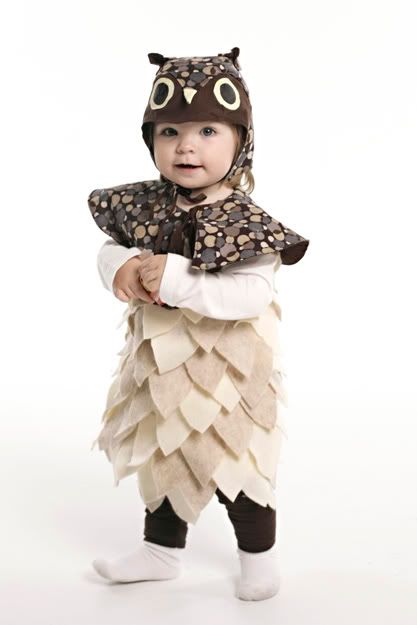 Kris and I posed as trees.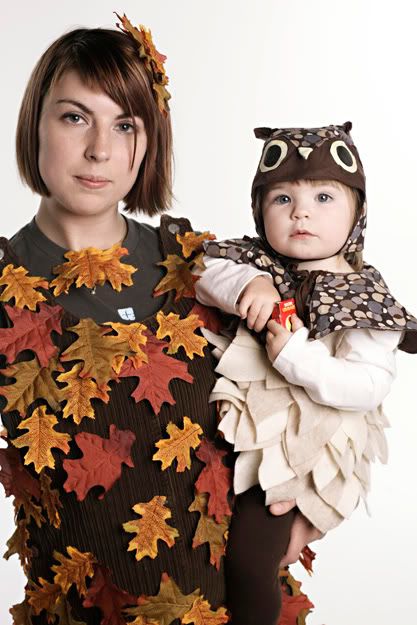 The costumes were all handmade and pretty darn easy at that. Edie's Owlet costume was a inspired by this
costume
from AlphaMom, the base of the
bonnet/hat pattern
was found at Made by Petchy and her
wings/capelet pattern
was found (and altered a bit) on my fave sewing blog Grosgrain Fabulous. Kris and my costumes were even easier... fake leaves from JoAnn's Fabric hot glued on to thrift store finds.
I'm already brainstorming for next year!