On the 4th of July, I finally had the opportunity to meet my cousin Shawn's little girl Brooklyn and his lovely girlfriend Britt. Brooklyn was born in January, and is one of many babies the Bean will get to chill with! Of course, I can't resist photographing babies, so here you go...
Wearing Grandpa Danny's hat (my uncle)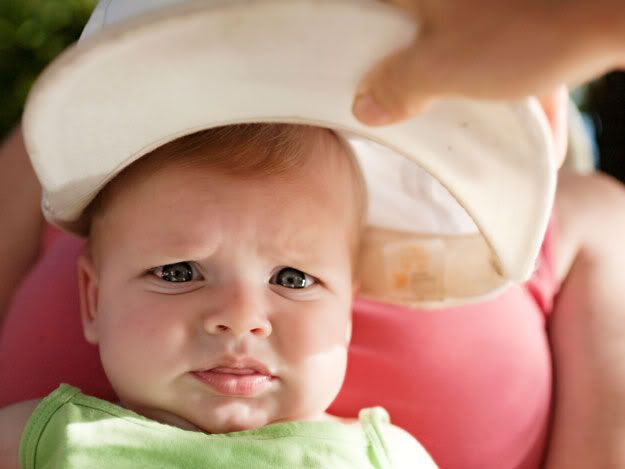 And with Grandma Karen (my aunt)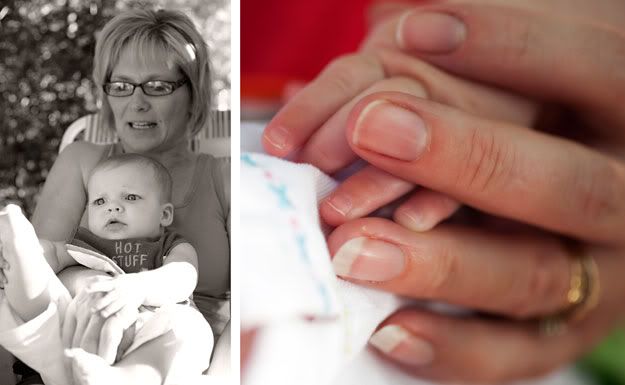 ...and with mum, Britt..